3M™ Safety-Walk™ Slip Resistant Tapes and Treads Series 600 has been certified by the National Floor Safety Institute (NFSI) as providing "high-traction." A wet static coefficient of friction (SCOF) of greater than 0.60 was chosen by NFSI as the criteria for "high traction" because according to NFSI, floor surfaces maintaining this level of slip resistance when wet have proven to reduce slip-and-fall claims by between 50% and 90%.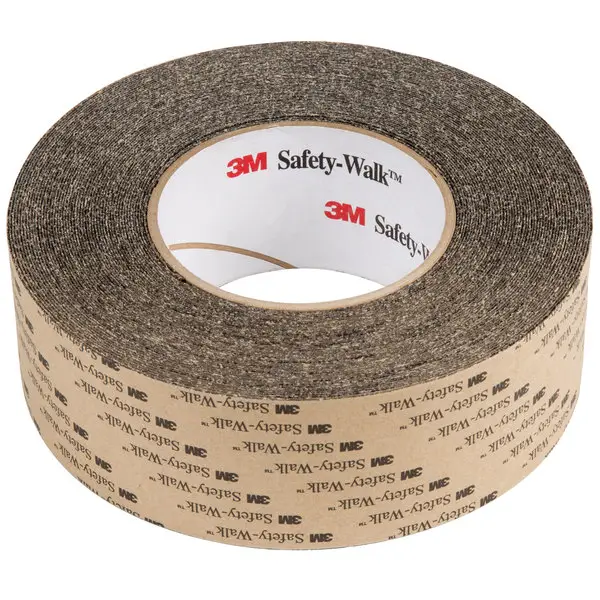 Details
For light to heavy shoe-traffic areas
Mineral-coated, high friction slip-resistant surface
Highly durable surface withstands the rigors of equipment traffic
Low-profile design helps reduce trip hazard
High performance pressure-sensitive adhesive for easy application
Applications: flat surfaces, steps, stairways, entrances, ramps, ladders, lawn equipment, snowmobiles, scooters, construction machinery and vehicles
Custom shapes and sizes are also available
NFSI High Traction Certification
This mineral-coated, slip-resistant material features a highly durable surface. Low-profile design helps reduce trip hazards.